Hambleside Merchandise has been supplying branded merchandise to Colleges, Universities, Student Unions and Schools for over 40 years, making us one of the most experienced promotional merchandise suppliers within the education sector. We have an enormous amount of knowledge and experience to benefit all education establishments. We understand that each establishment is different and that branded items and printed clothing is purchased for many different purposes. Branded merchandise promotes and supports open days, recruitment fairs, Fresher's week, marketing, awards and ceremonies and graduation. Find out more.
The NEW Pop Socket is proving to be a very popular promotional product with students. It is a perfect event giveaway and something students will keep hold of and use. The Pop Socket which sticks on to the back of your phone is a great utility product due to its many uses. It can be popped out to act as a grip aid allowing you to hold your device more easily. It also acts as a phone stand and is perfect for an earphone cable winder.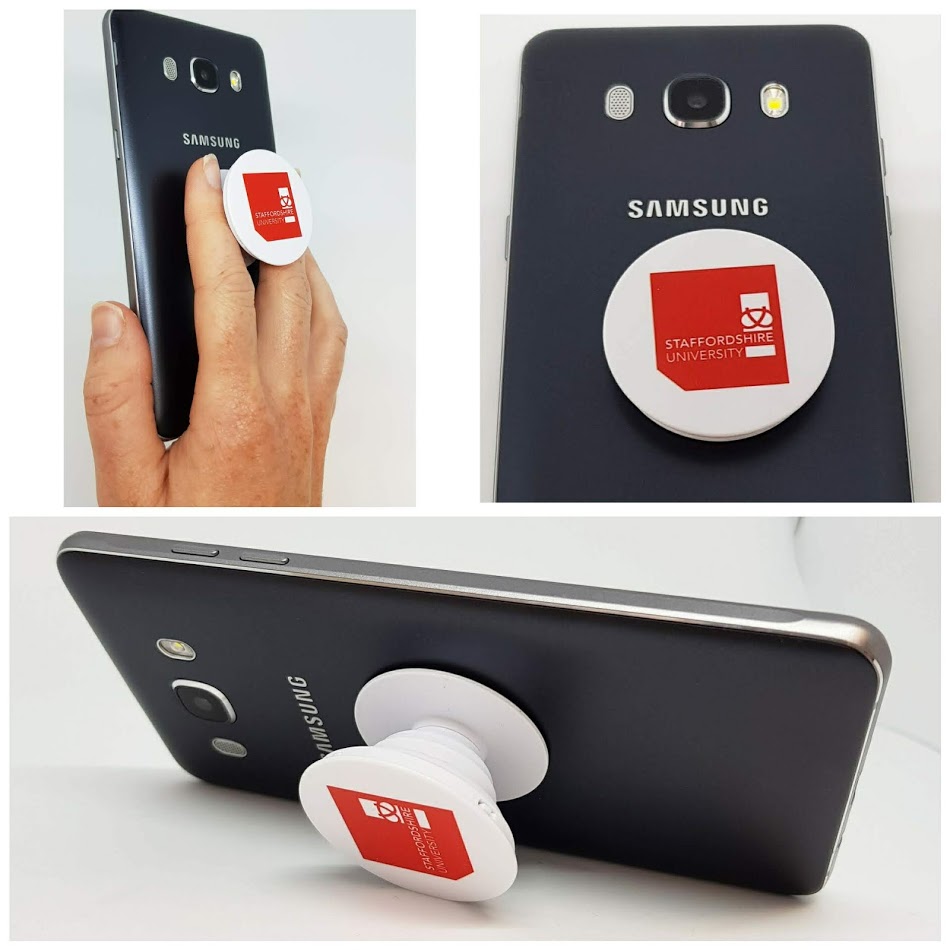 We recently supplied branded Pop Sockets to Staffordshire University and they have been very pleased. The product has been very well received by the students.
'Pop Sockets are perfect to promote Staffordshire University as 'The Connected University' to visiting students from schools and colleges. They are a great give-away to the connected generation. We will use them at HE fairs across the country, as well as at events at the university and at schools and colleges.' Staffordshire University.
Contact us sales@hambleside.co.uk or call 023 9235 4960 to speak to a member of our freindly team