Integrate your brand with daily activities so your clients literally carry your brand with them.
Printed shopping bags are useful to all and a great way to get your logo seen by customers and anyone they pass in the street – free advertising! With so many options to fit different budgets and marketing campaigns, you can choose from branded jute bags for better quality and longevity, to cotton tote bags, gift bags and biodegradable plastic carrier bags. All really practical giveaways for corporates, ecommerce and retail stores, as well as for students, member groups and associations.
Whatever the bag you are looking for it's a versatile promotional product with a large print area to really get your message across. Not just for groceries, they can be used as event bags, book bags, school bags, laundry bags and presentation packs. Why not explore all of our shopping bags, including cotton tote bags, canvas bags, jute bags, carrier bags, pouches and gift bags. Remember to take a look at our Eco Bags too.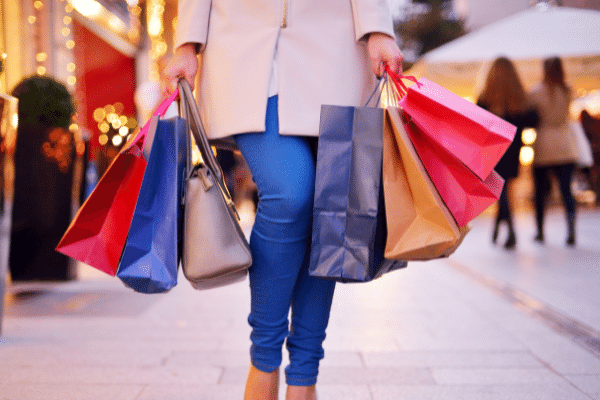 Promotional Shopping Bags
We only sell printed carrier bags made from biodegradable plastics to ensure they will breakdown over as shorter time as possible, in addition to paper carrier bags and other materials. The bag of choice today though moves away from the single-use carrier bag to a Bag For Life. Our bestseller Kingsbridge Cotton Shopper offers great value for money and can be printed single colour or up to full colour print for a really striking design.
Perfect for your pocket, handbag or car glovebox, our foldable shopping bags are a great compact way to keep your Bag For Life to hand ready for use whenever required. Available in lots of different colours and some quirky shapes and designs, such as our food-themed foldable bags.