Here at Hambleside Merchandise we endeavour to make ordering merchandise as easy as possible, whilst offering expert advice. From merchandise Ecommerce Solutions, to Account Management, we can provide your company with a range of services to help guide you through the merchandise buying process from start to finish.
Ecommerce Solutions
How an ecommerce site could benefit your company
Additional source of income
Keeping tighter brand control
Capture more business
Global expansion with minimal cost
Working in partnership with you, we offer ecommerce solutions and webshops tailored to your requirements from a basic theme to a totally bespoke site.
How can we help you with ecommerce?
Design and develop a webshop
Manage storage of stock
Manage fulfilment of orders
Take secure online payments
Our experience
We have extensive knowledge of setting up and managing ecommerce sites or retail merchandise shops for a range of businesses and education establishments. We make it our job to understand your brand and your marketing strategy to ensure your site is the perfect addition to your marketing and sales toolbox.
Printing Methods Explained
Embossing
Embossing creates an indented image by applying a die to a heat-pressed area.
Create a unique 3D look
Subtle tone on tone look
Adds perceived value
Great for real and imitation leather product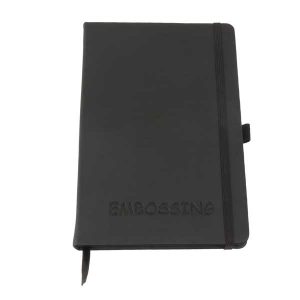 Digital Printing
Digital printing is similar to inkjet printing. Micro droplets of ink are squirted onto a product to create an image. The ink is instantly cured by exposing it to UV light.
Perfect for multi coloured logos
Create a unique effect with matt, gloss or embossed finishes
Strong resistance to fading or damage
Ideal for small quantities
Only suitable for flat or slightly curved surfaces
Only possibly for CMYK
Doming
Doming is used to create a 3D version of your image by shaping a raised surface beneath the print. A mould is formed, printed and filled with epoxy which is then hardened to maintain its shape.
Create a 3D effect
Strong resistance to fading or damage
Can only be applied to flat surfaces
Suitable for flat surfaces, which are designed with a depressed area for the domed sticker
Applicable for plastic, paper, wood and metal materials.
CMYK colours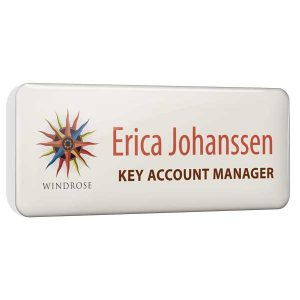 Embroidery
Embroidery is decorating a fabric by stitching thread in a pattern
Classic decoration technique
High value look
Suitable for both flat and irregular surfaces
Tread colours to match any logo
High impact wool stitch
Suitable for flat and irregular surfaces
Applicable for cotton, polyester and fleece materials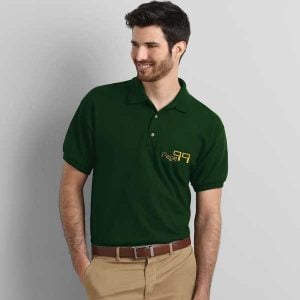 Laser Engraving
Laser engraving is achieved through using a laser beam to precisely etch decoration into a surface.
Create a high-class impression
Unique tone on tone
Superb result for metal, glass and wood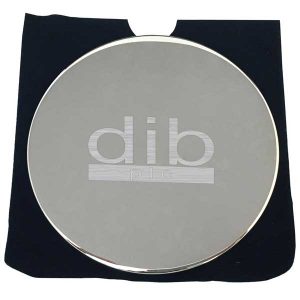 Padprint
Pad printing or tampon printing is an indirect offset printing process that involves ink being transferred from an engraved metal plate via a silicone pad onto the product creating the image.
Great all-round cost-effective solution
Can be applied on virtually any shape
Suitable for any surface texture, including soft products like stress balls
Perfect for multi coloured logos
Fast and economical
Suitable for all types of shapes, e.g. flat, round, convex, concave
Applicable for plastic, glass, ceramic, paper, wood, metal materials
Maximum of 4 colours or CMYK on white products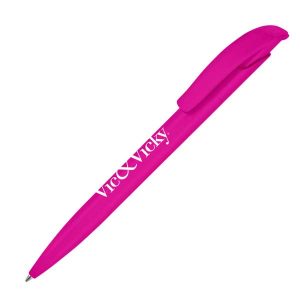 Screenprint
Screen printing or silk screen is a printing method where the image is imposed on a mesh screen with blank areas coated with an impermeable substance. Inks are then pressed through the mesh screen to produce clear, sharp images.
Economic choice for large multi-coloured decoration
Great choice for texts decorations and a distressed look and feel
Suitable for flat surfaces
Maximum of 4 colours for non-textiles and maximum of 5 colours for textiles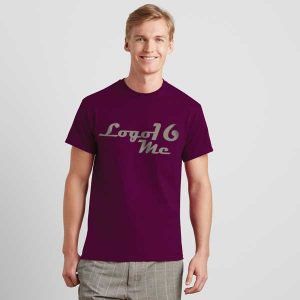 Bespoke Products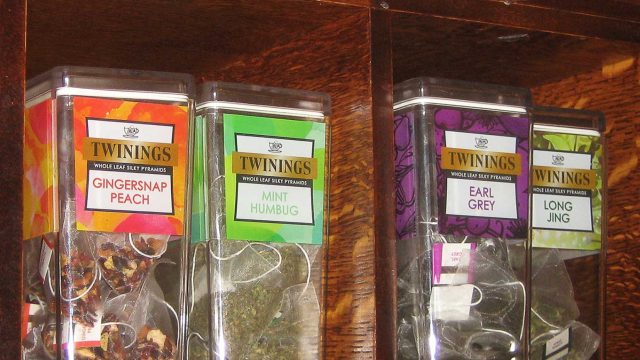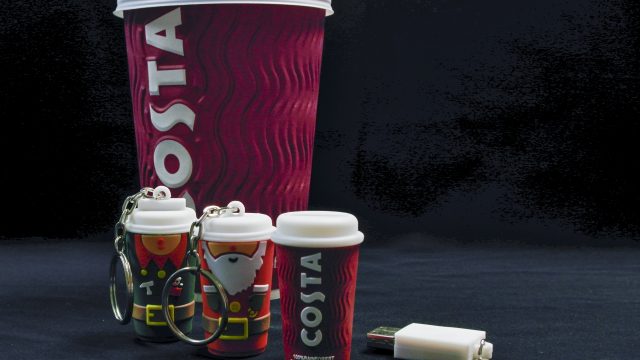 Looking for something totally unique? A product that no other brand has? Have you thought about a bespoke USB or powerbank?
Hambleside offer a bespoke service to supply you with an utterly unique branded merchandise product. After discussing the product requirements and specification, we identify the most effective solution to meet your needs.
We work closely with designers and suppliers to create various concepts for your project, liaising with you throughout. Once approved, we oversee the production and printing of your product, right through to delivery.
We have worked with clients to develop unique sugar beet bespoke stress items, bespoke USB ships and tea caddies for Costa. To this end, we have the contacts and facilities to create your perfect product.
These projects are a fantastic example of how the diverse companies within the Hambleside Group can work together using specific skills, competencies and our in-house manufacturing capabilities.
For further details of bespoke products we have previously produced, have a look at our case studies
Account Management
Our Account Management service ensures we deliver you the best customer service; you will be working with a team that understands your brand and your ultimate goal.
As part of our account managed service, you will be assigned an account team, whose role is fundamentally to ensure the needs of the customer are met, and all agreed service levels are maintained. Your account team will assist in every aspect of supplying merchandise, including providing quotations with the appropriate information on packaging, warranties, disposal and sample branded items where necessary.
Account Managers are available for day to day contact, stakeholder meetings, concept development and specific project meetings in order to guide you through all your merchandise requirements.
We make it our job to understand your brand, so you can rest assure we will find the best solution for you.
Storage & Fulfilment
Our services include; storage and stock holding for call off or mailing to customers, either in bulk or on an individual product basis, collating several products into one (goodie bags for example) and despatching one bulk order to several delivery addresses. We have previously applied labels to merchandise and attached ID holders to lanyards to name just a few.
For storage of larger quantities, we have access to 50,000 square feet of warehouse. This is a fully secure and compliant facility managed by the Hambleside Group. Further details and certification available if required. Management reports are available to monitor stock levels, purchasing trends and turnover.
We can also provide
Online Order Process
What happens next?
ACKNOWLEDGEMENT – You will receive an email confirmation of all order details, including product, print, scheduled delivery date and address. Please check thoroughly and advise of any queries.
PROOF – You will receive a proof prior to production. Double check details carefully including logo, contact details, print colours and positioning. This is the final check before your order goes into production.
PRODUCTION – We monitor your order through production to ensure everything is running smoothly.
DELIVERY – We track every step of distribution to ensure your goods arrive at the designated address on time.
CUSTOMER SATISFACTION – Please give us your feedback through Feefo, our review system so we can ensure you are fully satisfied with your merchandise.
Sourcing
As a specialist promotional merchandise distributor, Hambleside Merchandise offers a range of over 200,000 products, sourced from an established base of over 150 trade suppliers and manufacturers.
We continue to research new product sources at local and international trade fairs and through independent research; to identify the latest trends and pro-actively bring new ideas and products to our clients. This allows us to provide innovative and creative ideas and product options that suit all budgets, lead times and applications.
Shipping Methods
Hambleside have been exporting promotional merchandise for over 25 years with frequent departures to the world's leading industrial markets. Liaising closely with all the major carriers and a network of agents, we can deliver worldwide door-to-door by either scheduled or charter flight. For the environmentally conscious, we can also provide sea shipment if the lead time allows.
Alternatively we can give you the dimensions and weight of the consignment and you may arrange for your own carrier to ship the items.
NO HIDDEN COSTS!
We will include all shipping, documentation and customs clearance costs in our quotations. So you can be assured there are no hidden costs.